Dear Patrons:



Sue moved to Alaska from Susanville, California in 1970. She brought her trusty dog Neuma and her backpack. She lived her first year at a cabin near Manitoba Mine at Mile 48 on the Seward Highway. Today, the cabin still exists, but now is owned by the Nordic Ski Club and has Yurt's for winter and summer enjoyment. In 1971 Sue moved to Moose Pass to work for Reed's Gold Nugget Jeweler's making gold nugget jewelry. In 1972 Sue moved down to Seward and then on to Kodiak to work at a beach seineing job in Uganik Bay.

Sue through the years worked at the Old Seward Hotel in management. And at the Seward Post Office, and Kasilof Post Office. The Harbor Dinner Club is included in her
resume, waitressing, cooking and bartending.

In 1987 Sue decided to go back to school at Alaska Pacific University in Anchorage to further her education in the new and upcoming Travel and Tourism industry starting up in Alaska.

And here I am today!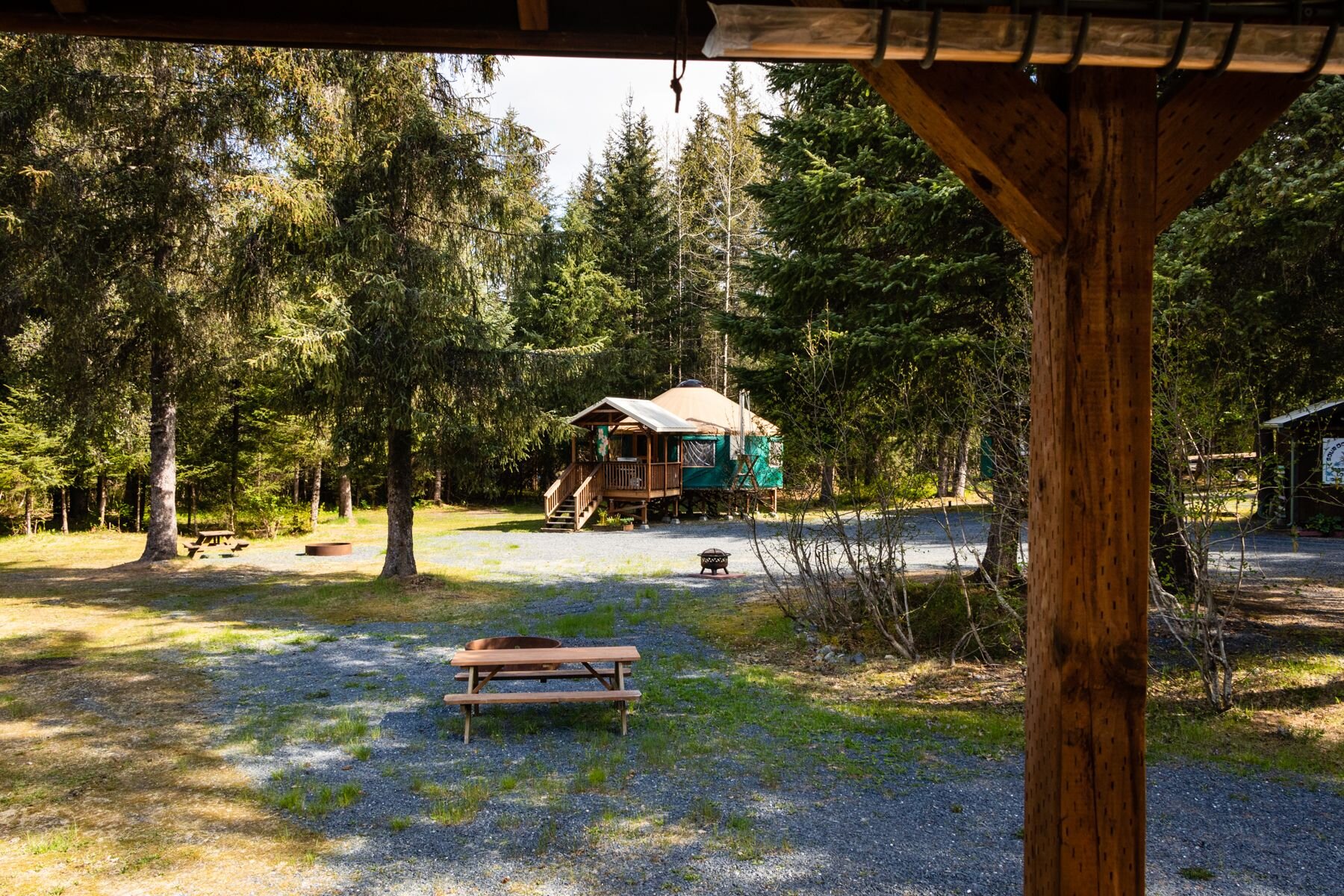 Greg and Sue decided in 2002 to expand their horizons in the Tourism business. Greg had commercial fished on an old 1911 Schooner the "TORDENSKJOLD" out of Seattle, WA. He has commercially fished the Alaska waters for over 47 years, mostly fishing for Black Cod and Halibut.

The boat was retired to the Ballard boat yard in Seattle, WA. after it had it's 100th birthday. A few years later it was sold and refurbished for tourists to board on daily tours on Lake Washington in Seattle.

Greg and Sue decided to provide a DIFFERENT EXPERIENCE for travelers coming up to ALASKA during the summer. So, the easy to assemble yurt seemed the way to go.

These high wind and heavy snow kit yurt's usually take about 3 days to assemble and are very affordable.

Out here in the Bear Lake community we are blessed with an 18ft. to 25ft. accumulation of snow throughout the winter, this is why the yurt's are up off the ground 4 ft.

Bear Lake is a native community, which includes Quetuchak, Chugiachmuit, Athabascan, Eskimo, Aleut and other Alaskan tribes from across the state.

If you are wondering if there are bears around this area, then you are right! Brown and Black bears wonder this area usually starting in June when the Sockeye or red salmon start running up Bear Creek which is located right down Bear Lake Road. We have our local Salmon Weir on Bear Lake Road where you can watch the salmon being counted as they go into Bear Lake. Often early in the morning you will catch a bear walking down the road or up this road heading back into the woods for a nap after gorging itself with salmon.

The Silver salmon or Coho usually follow the red salmon run.

Part of the lditarod Trail runs along Bear Lake toward the north and up and over the Divide. The trail also runs south towards Seward, but cannot be accessed during the summer due to Glacier Creek waters.

In this information book you will find maps and brochures for hiking various trails around the Seward area and also on the peninsula.

Please leave your comments in our comment book.
Always remember, "Yurts are fun and Seward is beautiful".
Greg and Sue thank you for being their guests.
Have a safe and wonderful vacation.

Your Hosts:


Greg and Sue Maurice


Sourdough Sue's Bear Lake Lodging